Library Book Effects
When:
12/11/2019 @ 7:30 pm – 10:30 pm
2019-11-12T19:30:00+00:00
2019-11-12T22:30:00+00:00
Where:
Irish World Heritage Centre
1 Irish Town Way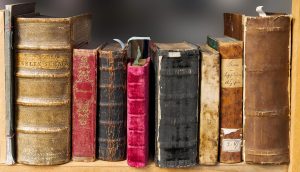 The Order of The Magi has an impressive library available for members to borrow magic books. With possibly the exception of Manchester City Council Libraries, it is the probably the largest collection of books on the subject available to borrow from, in the area. So here is your chance to make the best use of it.
The Challenge: Choose a book from the library, choose a trick from that book, practice it, put your own spin on it (or leave it exactly as suggested), and entertain us with it on the evening. We would love to hear a few words about why you first chose the book, why you chose the trick, what changes / improvements you made to the original performance notes, and why you'd recommend the book to others (or maybe why you wouldn't!). It's not so much a "book report" but an opportunity to share your thoughts with a group of like minded magicians, and hopefully inspire them to make the best use of our extensive collection.
The library is available to members at most formal meetings / lectures etc, and a full catalogue of our magic books can be found in the Members' Only Area of the website.
Please note, if there is a particular book you would like to request, we suggest contact our hard working librarians with plenty of notice to avoid disappointment. Due to the size and weight of the complete library, only a small selection of books is usually brought to meetings. Books requested in advance will be allocated on a first-come-first-served basis, and will be subject to availability.