The Magical Secret Santa Game
When:
10/12/2019 @ 7:30 pm – 10:30 pm
2019-12-10T19:30:00+00:00
2019-12-10T22:30:00+00:00
Where:
Irish World Heritage Centre
1 Irish Town Way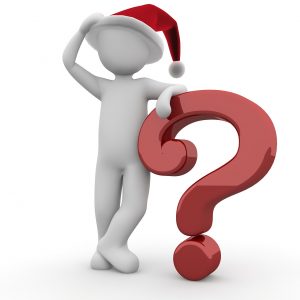 Our last meeting before the Christmas Holidays has, traditionally, been a lot of laughs.
Taking a suggestion from Past President Alan Johnson, we are trying something a little different this year…
Introducing "The Magical Secret Santa Game" (without the presents!)
The Rules:
A tub of paper slips each with a different household object will be prepared at least one month in advance.
Members can submit their own suggestions to be included on the slips.
Each Participating member is invited to select a slip of paper.
On Tuesday 10th December, each person that has drawn a slip must perform an effect using the object suggested.
"Bonus points" if you can create a routine that is "Festive", or encouarges Panto style audience participation. (However a Christmas or Festive theme is not compulsory… "Oh, Yes it is! Oh No it's Not").
If you are unable to attend a meeting before the Magical Secret Santa Game, to draw a ticket, you can contact Mike, Dave or Stuart, and request that a slip of paper is drawn on your behalf.
Note: If you are tempted to suggest an object that would be difficult to perform with, please remember that it might be you that receives that slip!
The organisers of the game reserve the right to disregard suggestions that are absurd, ridiculous, or dangerous.
The Prize:
The purpose of the evening is encourage members to work on magic tricks with different objects than they would usually rely on. We believe that the learning opportunity in itself is reward enough! However, as with all our December meetings, there will be a lot of fun, laughs, a chance to swap ideas, and the possibility of some Mince Pies.