Ian Barradell, Tenyo Magic Lecture
I am sure most of you will possess or have possessed at least one article from the Tenyo range. Have you though ever wondered where it all began and how the company functions today? Come along to the Magi on Tuesday and find out as you see Ian Barradell demonstrate some of the intricate workings of this quality apparatus and which famous magician does the translations.
It's a night not to be missed and I feel sure you will be intrigued with the clever thinking that has gone on over the years to bring this apparatus the world of magic.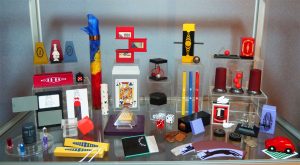 Free Entry for all members. Entrance for Visiting Magicians – £10