Close-Up Magic Competition – Tuesday 10th July 2018, 7.30pm
"Close-Up Magic" – The performance of magic in an intimate setting – often at a restaurant table, bar or in the hands, using items such as playing cards, coins, sponge balls, keys etc. Due to the proximity of the audience and the magician, some performers claim that Close-Up is one of the more challenging disciplines of magic, and yet one of the more interactive and enjoyable to both watch and execute.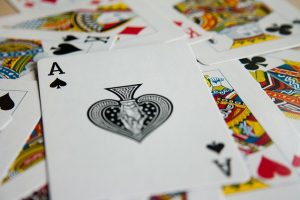 Every year The Order of The Magi holds two magic competitions. Tuesday 10th July is our annual Close-Up Magic Competition, where members can compete for two trophies – one for best Close-Up performance and the other for the Best Card Trick.
The judging panel for the Close Up Trophy is made up of 4 judges – 2 experienced magicians and 2 audience members with little or no knowledge of magic. The Best Card Trick trophy is awarded by Life Member and Past President John (Sly) Smith.
This year at least six of our members will perform a selection magic with playing cards, coins, paper, sponge balls, and other small objects, so that the magic happens right under your nose!
Held at the Irish World Heritage Centre, Manchester, family and friends of members are invited to watch and support the competitors, as are visiting magicians etc. As this is an Open Night, there is no entrance fee for visitors.
Members wishing to enter the competition should contact either Mike or Max to register their interest. Please note – competitors must be at the event for 7.15pm sharp so that we can start on time, and must be fully paid-up with their membership fees.