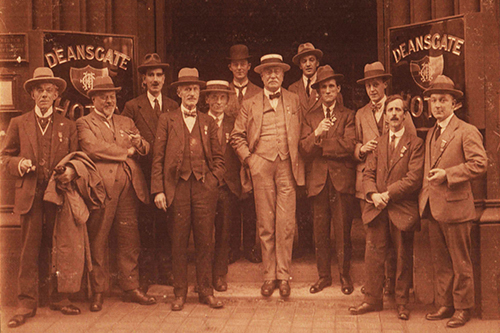 Founded in 1909, The Order of The Magi is the oldest Magic Society in Manchester for performing magicians, those interested in magic tricks, children's entertainment, balloon modelling & other allied arts. We meet twice a month at The Irish World Heritage Centre in Cheetham Hill.
Our annual programme of events is extremely varied to ensure that all members get the most from our regular meetings. We host a wide range of magic lectures each year presented by famous names in the world of magic, many of whom have appeared on TV and have advised some of the world's top magicians. Visiting magicians are more than welcome to attend these lectures by prior arrangement.
Twice a year we hold magic competitions, awarding trophies for Comedy, Magical Skill, Cabaret Magic and Close Up Magic. We also have a range of informal evenings where members can socialise, discuss and demonstrate their latest magic tricks, learn new techniques and swap ideas.
If you are a Magician in Manchester (or surrounding areas) of any skill level and would like to meet with like minded magicians please have a look at our Membership Page where you can see the benefits of joining one of the oldest magic clubs in the UK and download a membership form.
---
Breaking News – We are Having (Some) Real Meetings Again!
The Order of the Magi is gradually returning to a sense of normality, and is now having one real, in-person, live meeting a month, whilst holding our other regular meeting online for the foreseeable future, for those who prefer to continue to social distance.
See below for more details.
Next Online Meeting:
Wednesday 29th December
7.30pm (GMT)
"What magic can I perform with 2 mince pies, 14 Brussel Sprouts and 1/2 a bottle of sweet sherry?"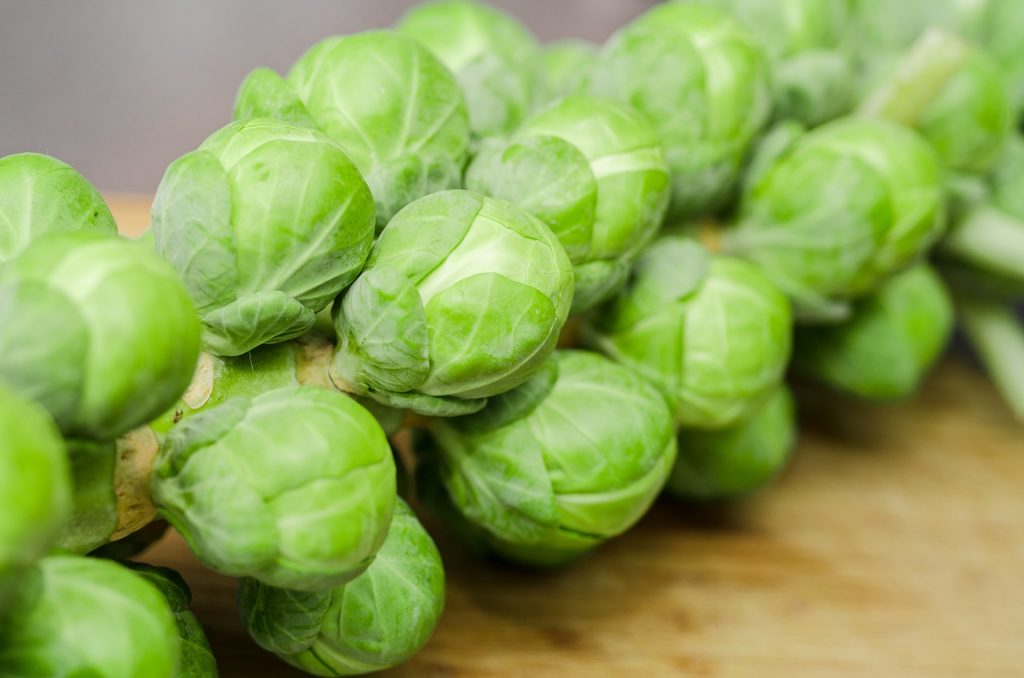 We are squeezing one more magical online meeting into our calendar before the end of 2021.
With all the "extra" bank holidays, and the week between Christmas and New Year traditionally being a little less than magical, join us for an online Zoom chat about anything and everything magical, and mundane!
So grab any left over mince pies, a bottle of sherry and a pack of cards, and let's have a relaxed chat about gigs, magical Christmas presents you've received, the latest effect you've been working on, and your plans for 2022.
As always, performing and participation is entirely voluntary. Extra points if you can actually come up with an effect involving Brussel Sprouts!
https://us06web.zoom.us/j/85655408561
Meeting ID: 856 5540 8561
Please Note: This meeting is on a Wednesday!
Next "Real" Meeting:
Tuesday 11th January 2022
"New Year, New Magical You!"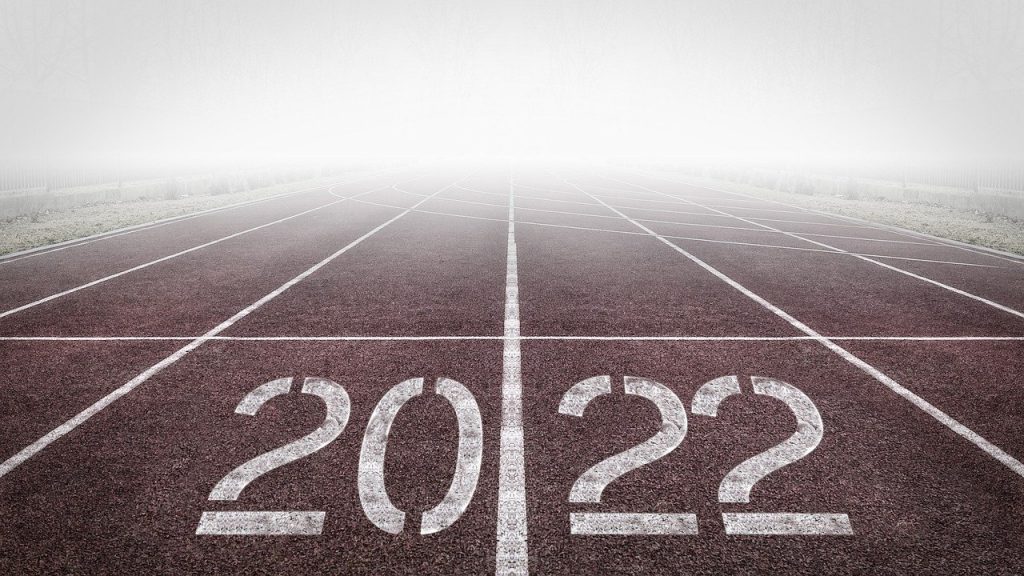 It's the start of a brand new year – and what better way to begin 2022 than with an opportunity to discuss what you want to achieve and improve in the 12 magical months ahead!
A group discussion on anything relating to magic – from performance character, sleight technique, rehearsal space, and marketing. Perhaps you've spent the past year looking to find the perfect presentation for an effect, and want some input. You might want to look at new ways to get gigs. Or perhaps you'd like advice on what to wear at your upcoming shows in 2022.
With a combined magical experience of hundreds of years, our members' hive mind should be able to offer ideas and point you in the direction of the resources you didn't know existed. So think about what you want to achieve and change in 2022, and come along and learn from others, and hopefully offer some advice to someone else!
Please check this page before any updates to venues etc before setting off.
Please Note:
Our new temporary HQ is:
The Niu Loom Hotel,
2 Irish Town Way,
Cheetham Hill,
Manchester,
M8 0RB
The Order of The Magi News
The Magi Returns to Manchester
After more than 18 months, one of the country's oldest magic societies returns to having regular meetings in person!
Once a month (on dates to suit our generous hosts), The Order of The Magi will return to meeting in person. Whilst The Irish World Heritage Centre continues to be an important Vaccination and Testing centre, we will be holding meetings at The niu Loom Hotel – directly opposite the front doors of our usual HQ.
As our first "real" meeting in over a year and a half, there is no topic – just an opportunity to catch up with old friends, and meet some of our newest members that joined during the pandemic.
Performing is always encouraged, but is never compulsory. Why not bring a long an effect you bought in the past 18 months. Who knows, you might get an idea for a new routine, or be able to offer advice to someone working and developing an effect.
Our new temporary HQ is:
The Niu Loom Hotel,
2 Irish Town Way,
Cheetham Hill,
Manchester,
M8 0RB
This is on the same complex as the IWHC, and directly opposite the front door
Guests welcome.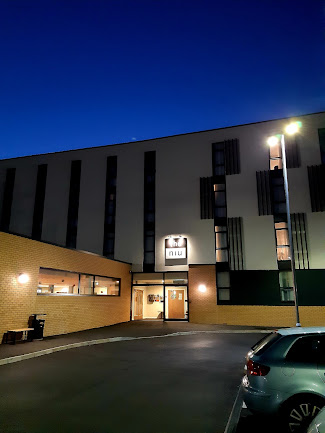 Broken Wand – John "Sly" Smith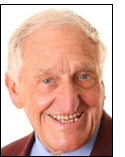 It is with deep sadness we report the passing of John 'Sly' Smith at the age of nearly 89 years. He was a member of The Order of The Magi in Manchester and The International Brotherhood of Magicians for 70 years. He was The British Ring President in 2012 and for many years organised the children's show at The British Ring Convention. John won the Tom Harris Cup for comedy in 1960.
He served with the Royal Engineers in Egypt during the Suez crisis during his National Service and then trained as a civil engineer working for employers which included Redpath and Brown, I.C.I. and Hawker Siddeley. Magic though was always a very large part of his life. He is probably the most well-known children's entertainer in the Cheshire area, turning eventually into a full time professional. John had television appearances on That's Life, Potty About Pets and Look North; then on the Radio 4 programme Woman's Hour talking about magic. He lectured to countless magic societies, and worked with Fred Kaps, Robert Harbin and Harold Taylor.
The funeral took place in January 2021.
Rest in peace dear friend, the world of magic will remember you fondly for a long time to come.
Geoffrey Newton – PRO
---
The Order of The Magi 2020 AGM Postponed
The Order of The Magi planned to hold it's Annual General Meeting on Tuesday 24th March. After much deliberation, the Council have made the decision to postpone the meeting given the current situation. This decision has not been made lightly.
The health and well-being of all our members is our foremost priority, and it is the opinion of the society that to hold an AGM on the planned date would only put pressure on some of our more vulnerable members to attend, or to result in a meeting that didn't fairly represent the views of all our membership.
Formed in 1909, The Order of The Magi is one of the oldest magic societies in the UK. Throughout the past 110 years, the society has held at least one meeting every month, through some very difficult times, including two World Wars, a record we are extremely proud of, and one that we do not plan to break anytime soon.
Our thoughts are with all performers, crew, and venues around the country that are uncertain about shows and events, and urge you to stay strong.
We are currently keeping a close eye on current events, and will be announcing a new date for the AGM, and other meetings in the near future. In the meantime, if any of our members require anything, please reach out to a member of the Council.
Stay safe.
The Order of The Magi Council
17th March 2020
---
Latest Blog Post:
Hackin' The Hempen – Another Piece of Magi History Rescued & Researched
(or the tenuous link between a group of Manchester magicians & The Sex Pistols!)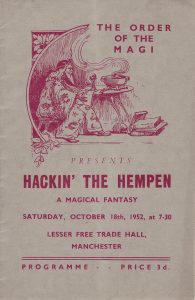 Recently, one of our members was lucky enough to obtain a programme from a 1952 production by members of The Order of The Magi, entitled "Hackin' The Hempen" (subtitled " A Magical Fantasy").
The show took place at The Lesser Free Trade Hall, Manchester on Saturday 18th October 1952, just 1 year after the venue reopened after being damaged in 1940 during the Manchester Blitz.
But what was the link between this show, and one of the world's biggest punk bands, The Sex Pistols?
---
Visitors
Visitors are welcome to attend meetings and lectures by prior arrangement with either the President or Secretary for a fee of £5 (This fee is waived during the current pandemic until further notice, and unless otherwise stated). This is restricted to two visits per person, per Magi syllabus year, (not including sales / auctions and competitions). To attend all lectures and meetings, and to benefit from full membership, click here.
Students in Full Time Education now benefit from a new discounted membership rate. Read More…