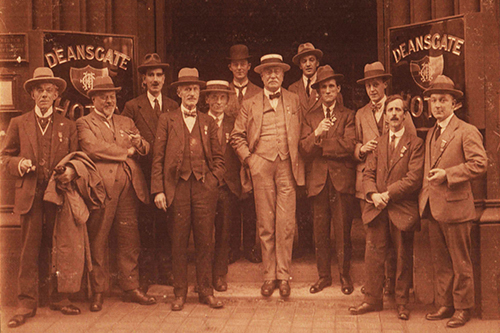 Founded in 1909, The Order of The Magi is the oldest Magic Society in Manchester for performing magicians, those interested in magic tricks, children's entertainment, balloon modelling & other allied arts. We meet twice a month at The Irish World Heritage Centre in Cheetham Hill.
Our annual programme of events is extremely varied to ensure that all members get the most from our regular meetings. We host a wide range of magic lectures each year presented by famous names in the world of magic, many of whom have appeared on TV and have advised some of the world's top magicians. Visiting magicians are more than welcome to attend these lectures by prior arrangement.
Twice a year we hold magic competitions, awarding trophies for Comedy, Magical Skill, Cabaret Magic and Close Up Magic. We also have a range of informal evenings where members can socialise, discuss and demonstrate their latest magic tricks, learn new techniques and swap ideas.
If you are a Magician in Manchester (or surrounding areas) of any skill level and would like to meet with like minded magicians please have a look at our Membership Page where you can see the benefits of joining one of the oldest magic clubs in the UK and download a membership form.
---
Next Meeting:
Tuesday 28th November
7.30pm
Lecture – Roddy McGhie
Roddy is a close-up magician with big fans among magic's big names. For many years, Roddy operated 'under the radar' applying his talents to creating effects for his own close-up performances and creating unique, original effects for a number of TV productions.
Over the past 10 years Roddy has released many of his effects through Full52 and penguin magic to great critical acclaim.
In this lecture Roddy will share the secrets behind many of these effects and the creative process behind them as well as sharing his top tips for creating your own unique effects.
---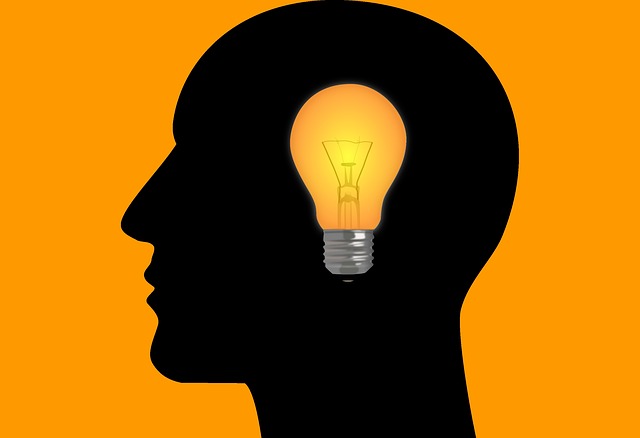 Do you have a Magic Lecture or an idea for a great Magi Evening?
The Order of The Magi prides itself in it's varied and diverse program of magical events; from Lectures to Competitions and Shows, to In-House Workshops and Brainstorming Sessions and more.
We are always on the search for something new, different, original and unique.
So if you have a lecture that you think will be of interest to our members, please send an email to The Secretary with details.
Similarly, if you are a member with an idea for fun, magical evening, please let Mike know!
Future Meetings:
Tuesday 12th December 2023
7.30pm
Magi Christmas Party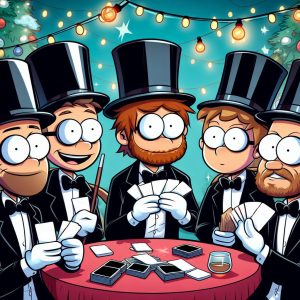 Members Only

This will be the last meeting of 2023 (as our second meeting of the month would fall on Boxing Day)
---
Tuesday 9th January 2024
7.30pm
Happy New Year!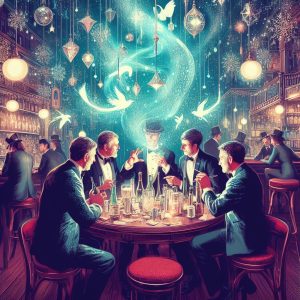 After all the madness of the holiday season, a quiet get together to discuss the events of the last few weeks. Bring along any effects that Santa may have brought you, and have a chilled out discussion about magic.
---
Tuesday 23rd January 2024
7.30pm
Lecture – TBC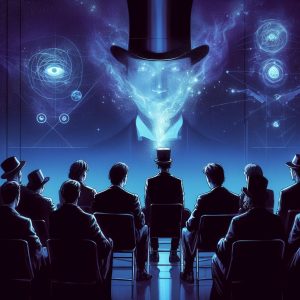 ---
Monday 5th February 2024
7.30pm
Lecture – Harry Robson & Matthew Wright
We are extremely pleased to welcome back Harry Robson and Matthew Wright to the Order of The Magi, for what promises to be an excellent Lecture. Please not the change of date for this one off event, due to Harry & Matthew's schedule.

Guests welcome with prior arrangement of the secretary – £5pp (members free)
---
Tuesday 27th February 2024
7.30pm
BMC Review & Workshop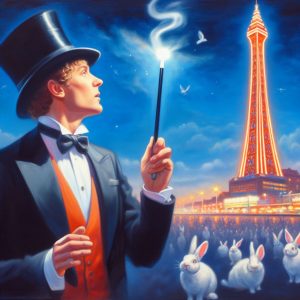 Whether or not you went to the Blackpool Magic Convention earlier in the month, come along to the IWHC for a discussion on the biggest magic convention in the world – what was great about the shows and lecture, what the best effects were, and of course a workshop on effects you bought that you want to look at presentation ideas etc.
---
Tuesday 12th March 2024
7.30pm
Cabaret & Comedy Competition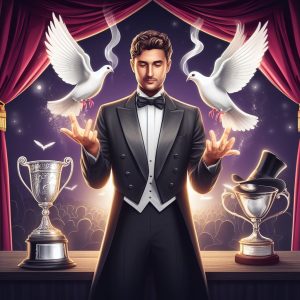 Our Annual Cabaret and Comedy Competition returns! Join us for a night of magic and laughs as some of the members of The Order of The Magi battle it out for two highly sought after trophies.

Members wishing to take part should register their interest with Max or Mike.
Guests are encouraged (no charge)
---
Tuesday 26th March 2024
7.30pm
The Order of The Magi AGM 2024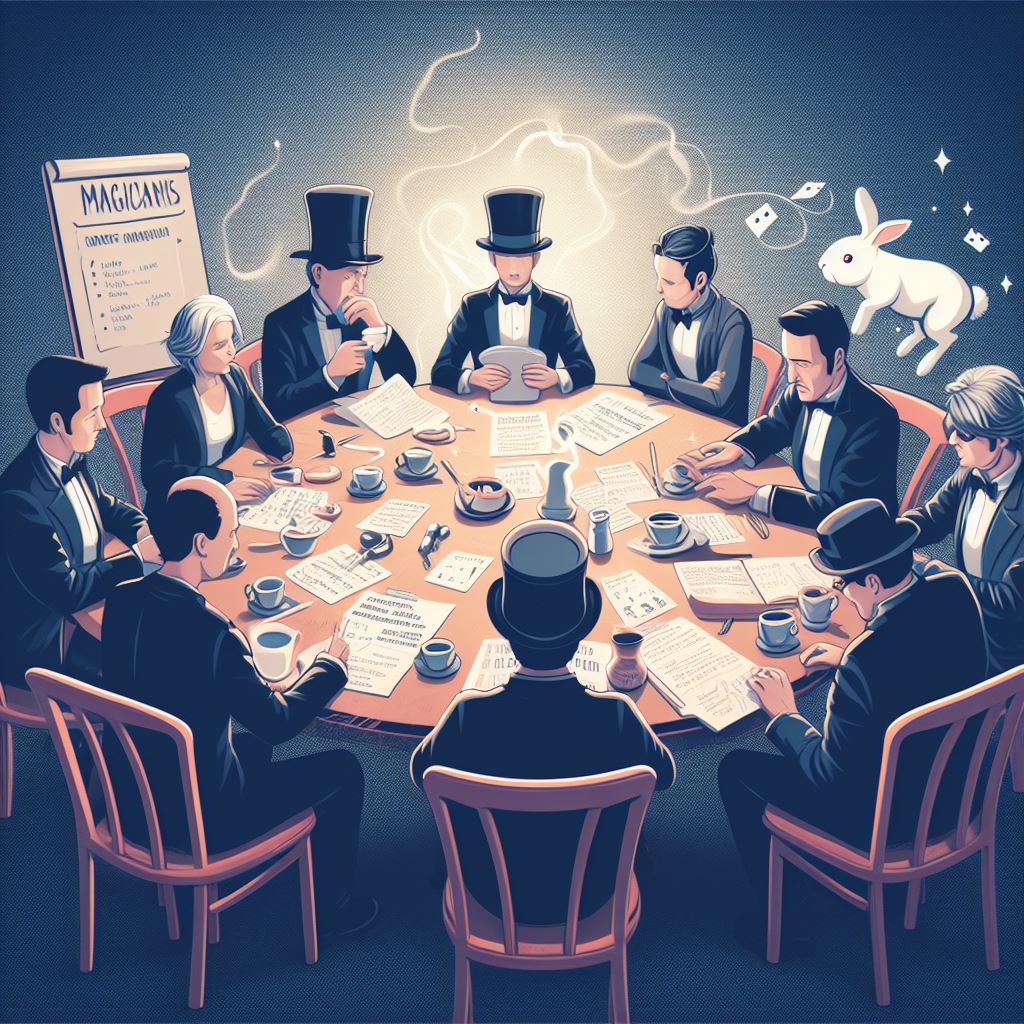 The Order of The Magi News
---
Latest Blog Post:
A History of Magic in Manchester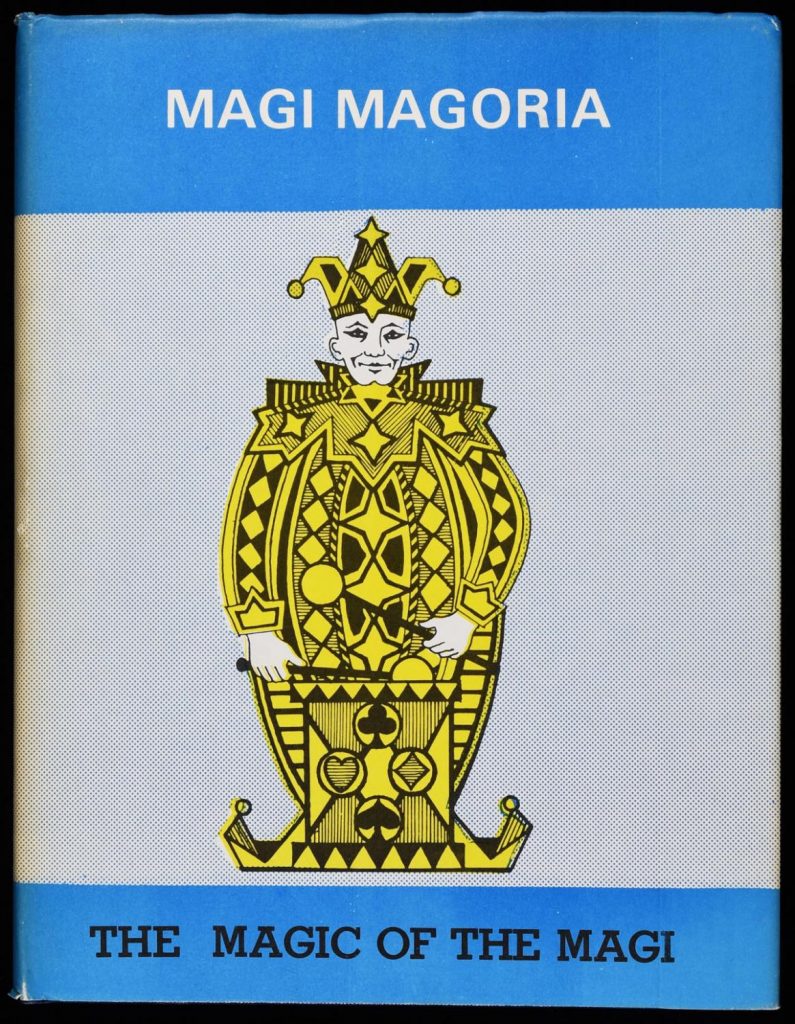 The article below, written by the Order of the Magi's past editor Bayard Grimshaw, has been reproduced from "Magi Magoria" published by Supreme Magic in 1974, and covers a very brief history of Magic in Manchester and of course the Order of the Magi – one of the oldest societies for performing magicians in the world, up until the publication date.
Perhaps, one day, our current members could put together a further article dealing with the history of Magic in Manchester from 1974 to the present date…
MAGIC IN MANCHESTER
(Not just we Magi but also)
BAYARD GRIMSHAW
Understandably, the origins of Magic are obscure and a matter for speculation. We may assume that among our remote ancestors, as far back as the beginnings of community life, there came to the fore the "wise men", those whose special knowledge of natural principles enabled them to keep a step ahead of the rest and to astound their fellows by their ability to bring about strange and awe-inspiring results. They would use their power for the common good, or for personal prestige, and perhaps – who knows ? – to amuse and entertain, too.
---
Visitors
Visitors are welcome to attend meetings and lectures by prior arrangement with either the President or Secretary for a fee of £5. This is restricted to two visits per person, per Magi syllabus year, (not including sales / auctions and competitions). To attend all lectures and meetings, and to benefit from full membership, click here.
Students in Full Time Education now benefit from a new discounted membership rate. Read More…