The Grumbleweeds Magic & Comedy Lecture
Tuesday 6th November 2018, 7.30pm

The Irish World Heritage Centre, Manchester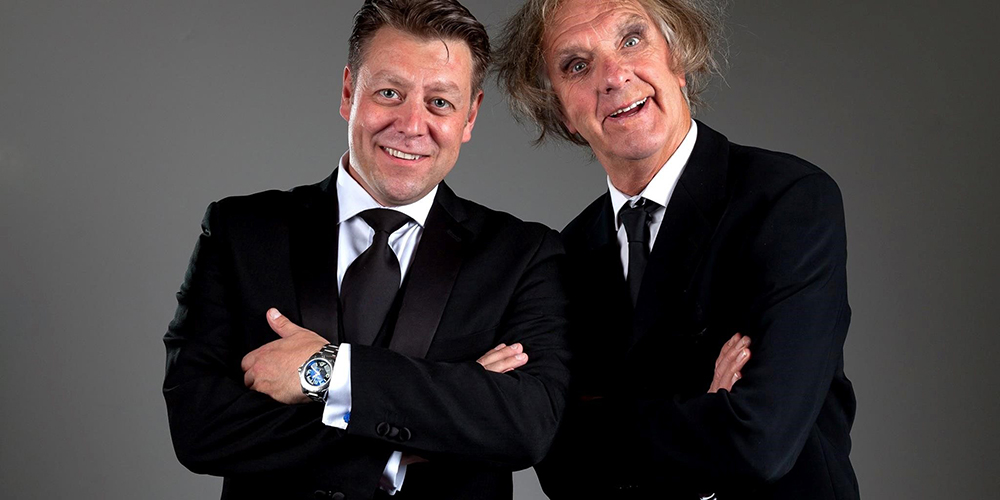 The Order of The Magi, Manchester are very excited to welcome Robin Colvill and James Brandon – The Grumbleweeds – as guest lecturers in November. The Kings of Comedy will be sharing their years of knowledge and experience as comedians, so that you can successfully incorporate comedy into your magic performances.
Robin Colvill is the original founding member of The Grumbleweeds, and James Brandon is the author of one of the ultimate guides to dealing with hecklers and interruptions during performances – "Armed & Extremely Dangerous".
With countless TV appearances to their credit, including BBC TV's "Opportunity Knocks", and their own TV series "The Grumbleweeds Radio Show", along with entertaining audiences at nearly every major theatre and seaside resort in the UK this duo are known by their peers as "The Guv'nors of Comedy", are extremely funny, and have lots of valuable information to share. No matter what your style of performance, this is one "magic" lecture you definitely do not want to miss!
Guests are welcome by prior arrangement with either the Secretary or President. Non-members £5.
Please Note – Due to the Grumbleweeds' extremely hectic schedule, this lecture is being held on an alternative date to our regular meetings.