Jack Griggs 1934 – 2019
It is with deep sadness that we report the passing of Jack Griggs, Past President of The Order of The Magi.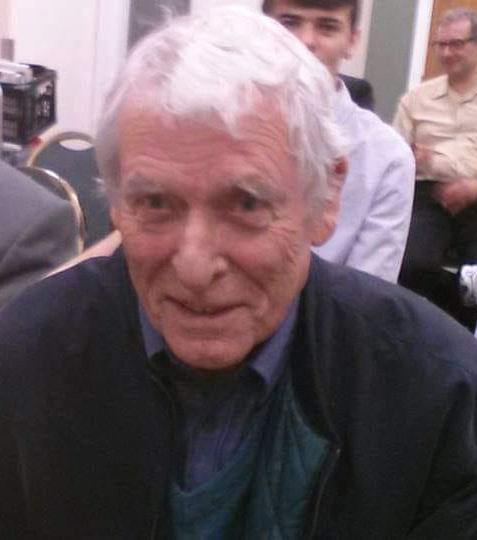 Jack Griggs was a long standing, and very well respected member of The Order of The Magi, and a good friend to many members. Older membership records are currently in the society's archives, but it is estimated that Jack had been an active member for at least 55 years.
As a magician and Punch & Judy Professor, he always had valuable advice to share with other entertainers, and plenty of entertaining tales to tell.
Outside of the society, he was a keen and very accomplished artist, and because of his modesty, many of us only learned after his passing that he had used these skills to illustrate an astonishing number of magic books, magazine articles, etc – including the Jack Hughes World of Magic collection.
For many years he was also the editor of the Budget Magazine – the society publication for the International Brotherhood of Magicians (British Ring).
With all this in mind, it is impossible to guess at how many magicians (and allied entertainers) he influenced and helped over the years.
He will be missed by all of us at The Order of The Magi.
Memories and Tributes of Jack Griggs
from his friends and colleagues in the magical world
"So sorry to hear the sad news of Jack's passing. He worked with me on my monthly columns in The Budget for years. He will be sadly missed." – Ian Adair
A couple of years ago Mark Lewis wrote: "Years ago when I was a teenager in magic there was a wonderful old duffer who came to give us all a lecture at the Junior Section of the London Society of Magicians. I think his name was Jack Griggs.
… he did say something with left an indelible impression on me. He said, "the first thing you must all do is say to yourself, "What am I in magic for?" He went on to explain that the kind of magic you will pursue depends on your goals in magic. Are you going to be an amateur who just does it for fun? Or are you going to be a pro? Or a semi pro? Or a creator? A collector? A writer on magic? Or someone who sells magic? Or do you just want to fool magicians? What is your goal? And of course your goal is going to change over the years. But you have to continually consider, "What am I in magic for?"

If you would like to share some memories of Jack on this tribute page, please email webmaster@orderofthemagi.co.uk and we will be happy to include them.