2022-2023 Programme of Events
All meetings start at 7.30pm, unless specified below. Guests are welcome to attend any meetings, strictly by prior arrangement with either the President or Secretary, at a fee of £5. Visitors are limited to attending a maximum of 2 meetings per syllabus year (excluding auctions and competitions) at which point we would encourage them to join our magic society as full members. Membership applications can be made here
Please Note that we have included a selection of external events to the calendar – these can be found at the bottom of the page.
Next Meeting:
Tuesday 14th June 2022
7.30pm
Cabaret & Comedy Competition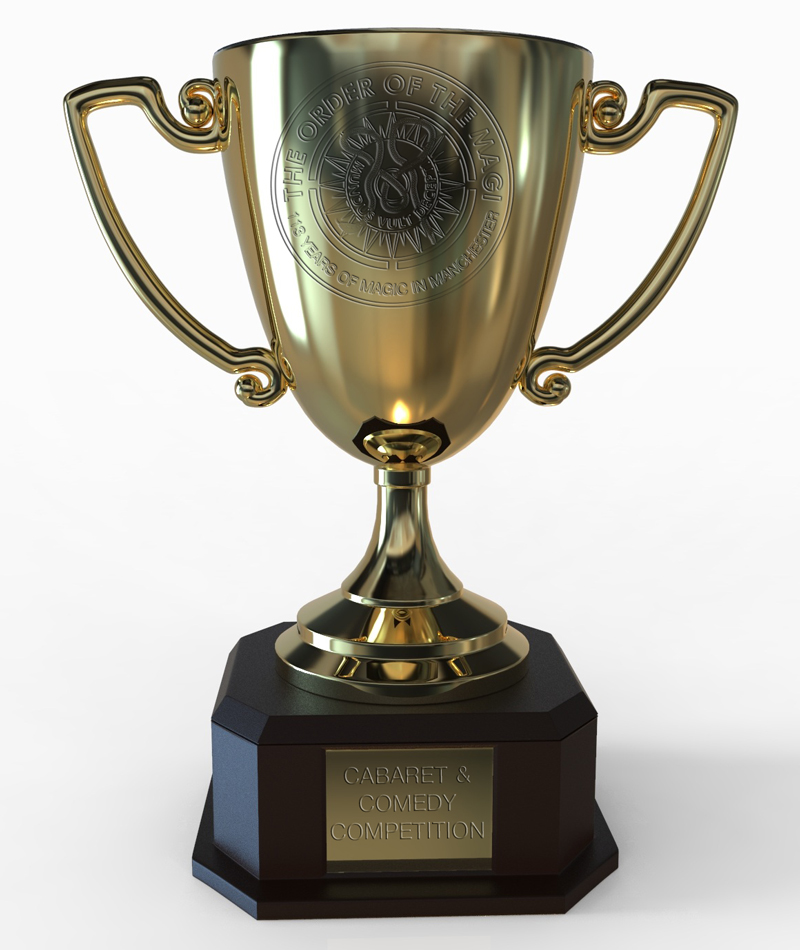 Live, magical entertainment returns to Manchester – and there is some competition!
Join us as some of our members battle it out to win two trophies – the Order of The Magi Cabaret Cup and the Comedy Performer of the Year Shield.
After nearly three years, will the current title holders be able to retain their titles, or will they be awarded to other magicians?
The competition is open to all members of The Order of The Magi, and guests are invited to watch the evening's entertainment for free – and perhaps even be the judges!
To enter, and for rules, please contact Mike or Max.
The event starts at 7.30pm at The Irish World Heritage Centre, Cheetham Hill, Manchester.
Future Events:
Tuesday 28th June 2022
7.30pm
Sponge Ball Workshop
---
Tuesday 12th July 2022
7.30pm
Breakfast in Manchester, Gig in Grimsby, Props in Paris
---
Tuesday 26th July 2022
7.30pm
Magical BBQ
---
Tuesday 9th August 2022
7.30pm
Workshop: Give a Magician Enough Rope!
---
External Magical Events
IBM British Ring Magic Convention Eastbourne
1st – 4th September 2022
https://britishring.org.uk/convention-countdown/
---
Blackpool Magic Convention
16th – 19th February 2023
https://blackpoolmagicconvention.com/
---