The Magi Magazine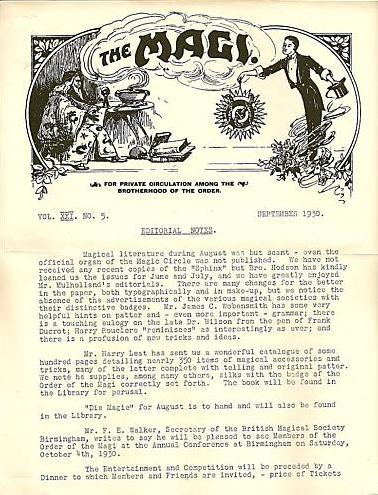 The Order of The Magi's members-only society magazine, simply known as "The Magi" is published monthly.

Each edition contains club news, a selection of magic tricks, reviews of magic effects, shows, books, DVDs and more.

The Magi was first published in 1909, the year the Order of The Magi was founded, and has never missed an edition in 110 years.