Order of The Magi Auction
The Order Of The Magi will be holding a Giant Magic Auction on Tuesday 24th May 2022
at:
The New Irish World Heritage Centre
1 Irish Town Way
Manchester
M8 0AE
For a simple map click here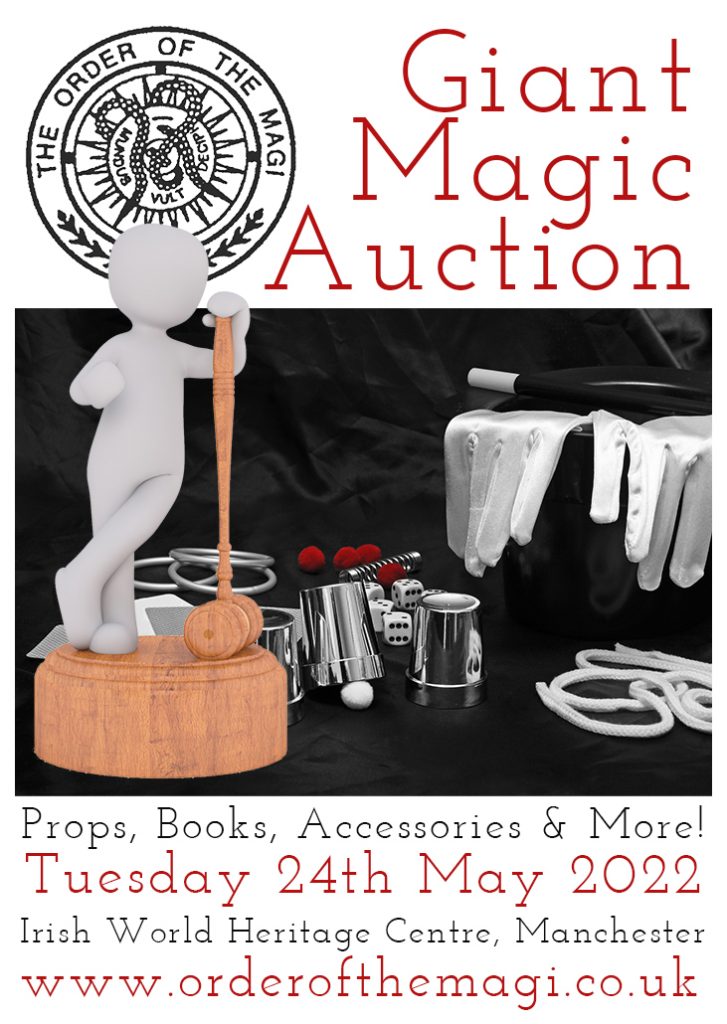 An ideal opportunity to sell magical props, books, DVDs and memorabilia you no longer want – or why not come along to see if that special item you have been looking for is here.
Non-Members Admission £3.00
The Auction will commence at 8pm prompt, Lots accepted from 7pm onwards.
Please Note: Lots will not be accepted for auction unless submitted with three copies of the official Order of the Magi Auction Form. (See Below).
(Don't forget a copy for yourself!)
Lots are strictly limited to a maximum of 50 items.
The Society's commission is 15%. We do not charge commission on unsold items that fail to meet the reserve.
For a form, lot number and a copy of the rules contact:
Mike Sharples – Mobile 07748 833666
or
Max Townsend – Mobile 07527 387146
Download a copy of the auction form
Order of The Magi Auction Form (PDF)
Order of The Magi Auction (Word Doc)