14th December 2004 – President's Night Report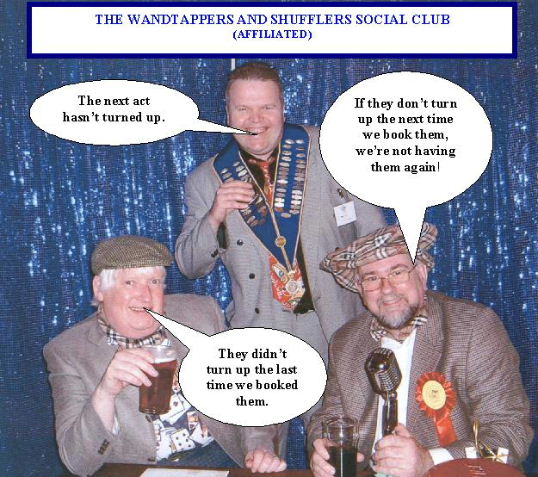 The 2004 President's Night (Christmas Party) took on an interesting twist this year in the form of The Wandtappers and Shufflers Social Club. The presenters for the evening were, from L to R President Elect "Bingo" Pete Moran, President and 'club' compere Mike Sharples, and PRO Concert Chairman Geoff Newton.
After an hour of fun and games and of course some bingo the 70 members and guests sat down to a hot pot supper before being introduced to the star cabaret. This comprised of top northern comic Mark Rough, the superb singing voice of Lesley Davies and as a finale the amazing magical skills of our own Jack Steel.
This was a very successful evening for the Magi and the President must be congratulated on all the hard work that went into it.
Give order please!