8th February 2005 – Cabaret Competition Report
Tuesday 8th February saw the Magi host their annual cabaret & comedy competition. With 7 entries competing for the awards, the judges knew they were going to find it difficult to find a winner.
Indeed when the final scores were totalled, three entries tied for first place.
These were Brian Berry, Nick Barnes and Harold Cataquet. The runner-up was Philip Partridge with Brian Berry also winning the comedy award.
The Competition Winners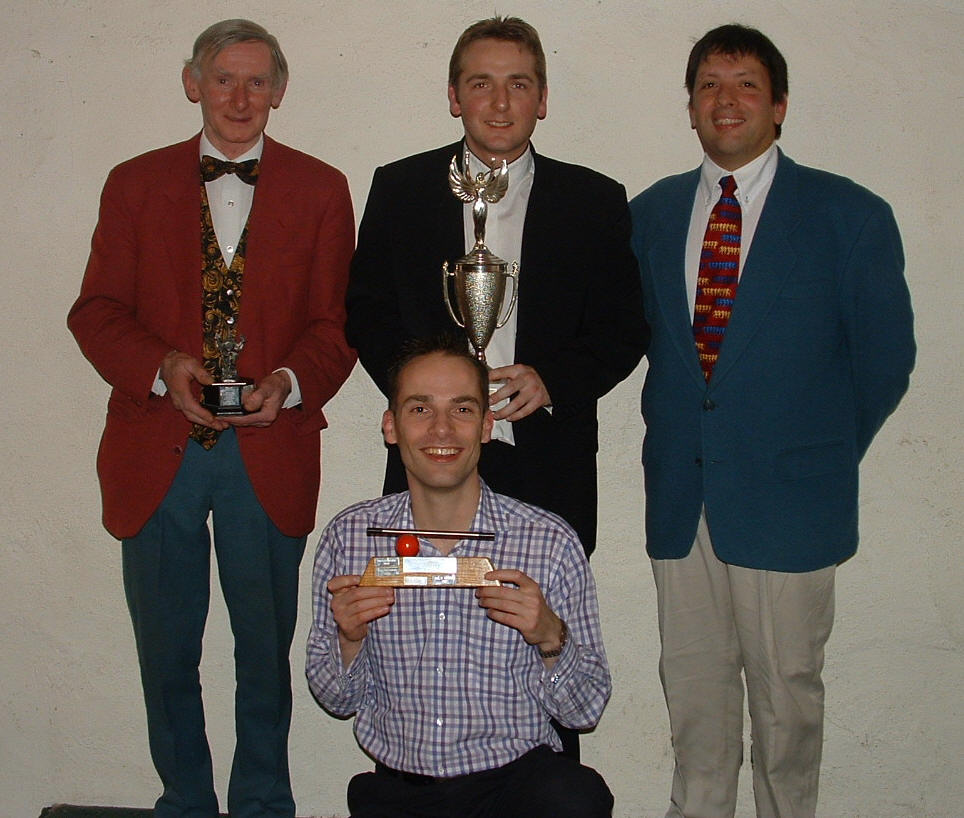 Back Row L to R: Brian Berry, Nick Barnes & Harold Cataquet
Kneeling: Philip Partridge
The other entrants were Amaze Czar (Richie Farman), Alan 'Snaggers' Russell and Chris Stevenson who, despite their excellent performances, didn't win an award but most certainly won the laughter and applause of an appreciative audience.
Thanks must also go to the four judges who were given the unenviable task of marking each act, with no conferring.