Annual Cabaret & Comedy Competition 2006
Wednesday 15th February saw the Magi host their annual cabaret & comedy competition. With the Magi being such a romantic bunch, it was decided to move the date back a day so that it didn't clash with Valentines. Like last year we had 7 entrants competing for the awards
The outright winner for the evening was Nick Barnes, with Phil Tilston runner up. Mike Sharples was the winner of the comedy award.
The magical judges for the evening were: Barry Senior & Stuart Cooper from Huddersfield Circle of Magicians with Mike Chamley & Mark Griffin from Mossley FC the Lay Judges. Thanks to all 4 of them who were given the unenviable task of sorting it all out.
The other entrants were Stephen Ablett, Richard Blackie, Richie Farman and Philip Partridge who, despite their excellent performances, didn't win an award but most certainly won the laughter and applause of an appreciative audience.
Manchester Magician Cabaret Competition Winner Nick Barnes
Nick Barnes receives the winner's trophy from president Peter Moran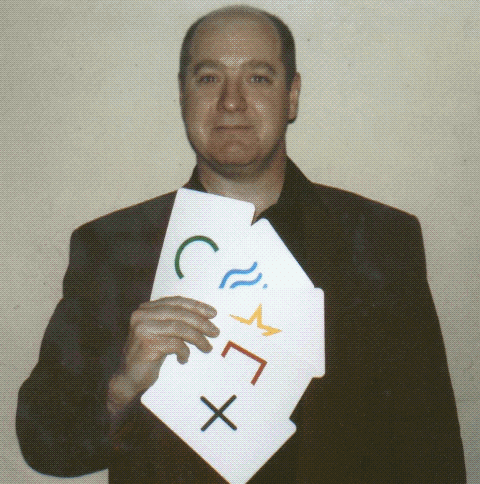 Manchester Magician Cabaret Competition Runner Up Phil Tilston
Runner up Phil Tilston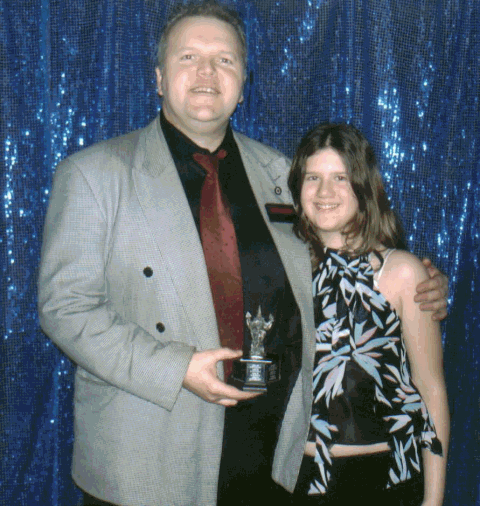 Manchester Magician Comedy Award Winner Mike Sharples
Comedy Award Winner Mike Sharples with his long suffering assistant Rebecca