blackpool magic convention
Blackpool Magic Convention is just a few days away now, and many members from The order of The Magi will be travelling from Manchester to Blackpool to enjoy the packed schedule of shows, lectures, and more that is on offer at the world's biggest magic convention.
Every February, 4,000+ magicians descend on "The Vegas of The North" for a long weekend of magical fun at The Winter Gardens. With three days of wizardry, plus an auction of magic tricks and books, it is the event of the year for magicians.
So what are our top tips for Blackpool Magic Convention?
Wrap up warm, and wear comfy shoes!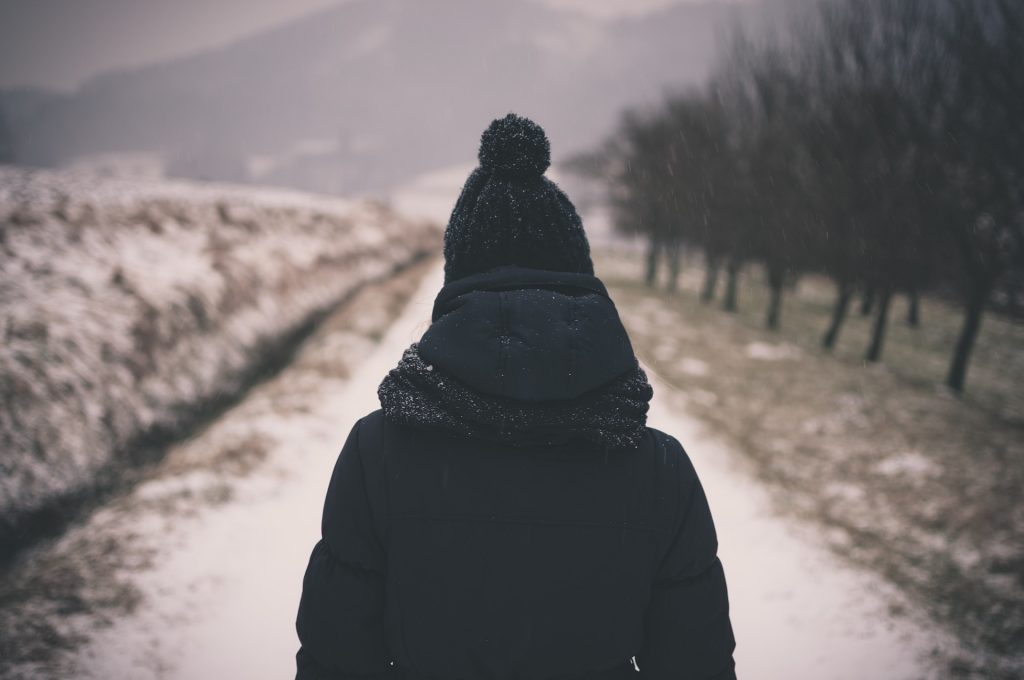 Blackpool is in the north of England, and is a seaside resort. It's likely to be cold, and windy. Whilst all the activities this year take place inside the Winter Gardens, the chances are you won't be sleeping there, and you will be on your feet for quite some time over the weekend. Take a warm jacket / coat (preferably waterproof) and wear shoes that are comfortable.
Plan your Schedule!
There is so much going on over the weekend, that you are likely to be spoilt for choice. And it would be impossible for the organisers to arrange a schedule that allows everyone to see everything throughout the weekend. We estimate that the convention would need to be on for at least 7 days, to make this possible!
Thankfully the organisers have released a free smartphone app, with a full schedule of the shows, lectures, and more, so you can plan your weekend in advance. It is worthwhile checking out the lists of activities, and if you are not sure whether a lecture or show is going to be "your thing" you can always check out the long list of artistes in the app.
You can download the Official iPhone App Here
And the Google App Here
It doesn't finish when the Winter Gardens Shuts…
Whilst the events stat at around 9am and go on throughout the day until midnight or later, there is always more magic to be found. Many magicians meet up each night in the bar of their B&Bs to chat about the day, show each other tricks, and socialise.
However, there is one place that is famous for Magic in Blackpool during the weekend of the convention – The Ruskin Hotel – where hundreds, possibly thousands of magicians will gather after the convention finishes, to enjoy several more hours of magic, mentalism and the occasional beer! Be warned – it will be extremely busy, but it is worth the visit.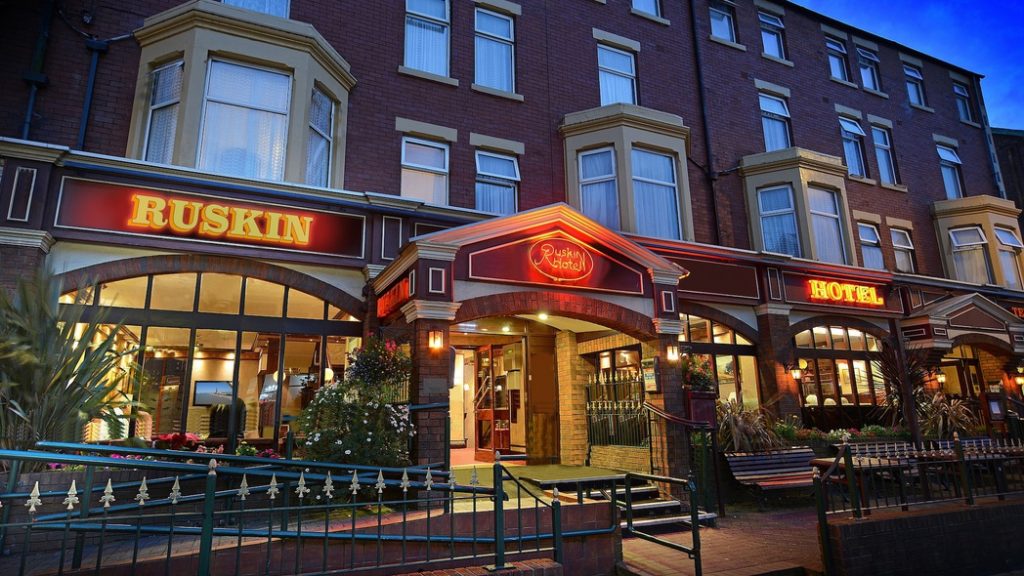 Don't forget to Eat & Sleep!
We don't want to sound like your parents, but…
It's a long weekend with lots of beer flowing, and some very late nights. Whilst you might want to try and be the last person in the hotel bar at 6am, don't forget that you will need some sleep… and food. It would be a shame to miss a day of the convention because you are catching up on sleep after a very wild night.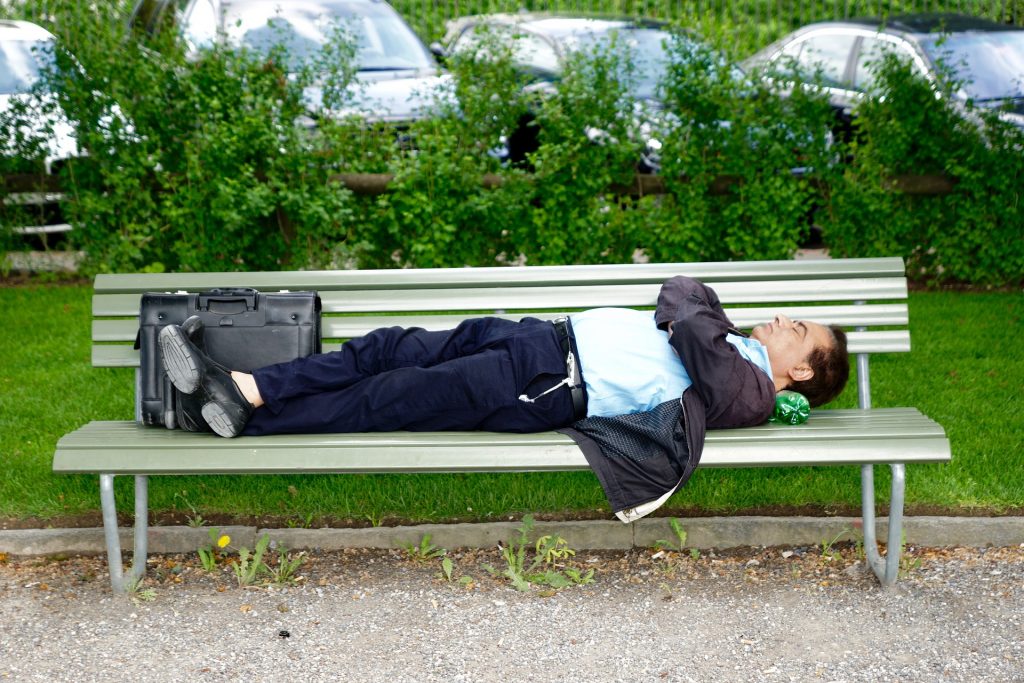 Similarly, you aren't going to get the most out of the weekend if you don't eat. Thankfully Blackpool has plenty of cafes, restaurants, takeaways, and pasty shops, catering for almost everyone.
Take your Time in the Dealers Hall
We've all done it! Wandered around the 150+ magic dealers, and bought something on impulse, only to regret it almost straight afterwards. The dealers are there for the full three days, and most will have plenty of stock with them. Walk around, have a look, watch the demos, and ask questions. Just because you have watched a dealer demonstrate a magic trick, don't feel that you should have to buy it immediately.
Take some time to consider if you will really use that trick; If it is suitable for you, and your act; or if it will end up in that drawer of unused props. Talk to other magicians and get their advice, and even check out reviews of the effect on sites like The Magic Cafe.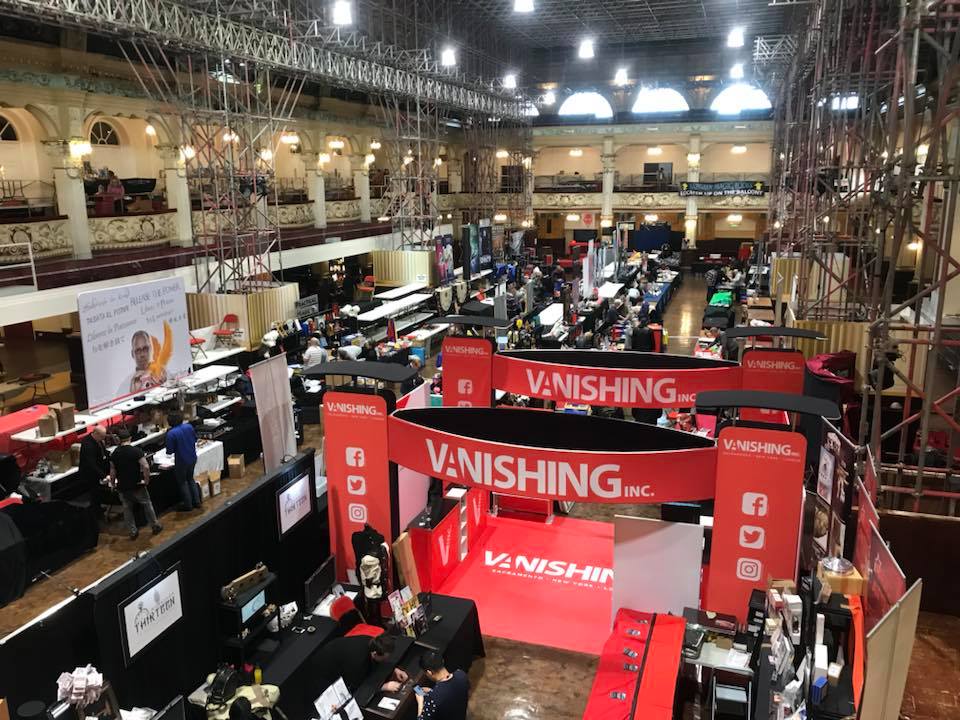 Dealers know that many magicians won't buy a magic trick until they have walked around the dealers hall at least once. Some magicians won't buy anything until the Sunday afternoon.
Waiting until Sunday can be a gamble though – sometimes effects that have been advertised as "limited quantity" might sell out early on at the convention. But the flip side is that one or two dealers will reduce their prices on certain items on the Sunday afternoon, just to save them taking stock back with them.
And don't forget that the dealers are situated around the convention – including the Horseshoe, and Balcony!
Don't forget your Photo ID!
The organisers of Blackpool Magic Convention are insisting that anyone with a pre-booked ticket presents photo ID on arrival. According to their (very useful) Facebook page, Driving Licences, Passports, Bus Passes, and Work IDs are all acceptable, as long as the name on the ID matches the name on the ticket. This of course might cause issues for those who booked their tickets using their stage names without thought.
Leave the Fire Wallet in your Pocket!
Yes, it's a magic convention. Yes, it's a weekend of fun. Yes, we all get excited about Blackpool…
But the poor bar maid who is trying to serve 50+ magicians at the bar is really not going to be impressed when a wallet bursts into flames as a magician pays for their beer! The chances are, she, and every other barstaff in the town will be subjected to fire wallets at least 100 times every day!
Save them the pain, and let them get on with serving someone else who is desperate for a drink.
You know who would like to see a trick? Other magicians…
No matter what your level of experience, don't be afraid to watch other magicians perform at the convention, and elsewhere, and to show a favourite trick or two of your own. Bar Staff, and Hotel Receptionists might not appreciate lots of magic (but if they ask to see a trick, feel free!), but your fellow magicians will.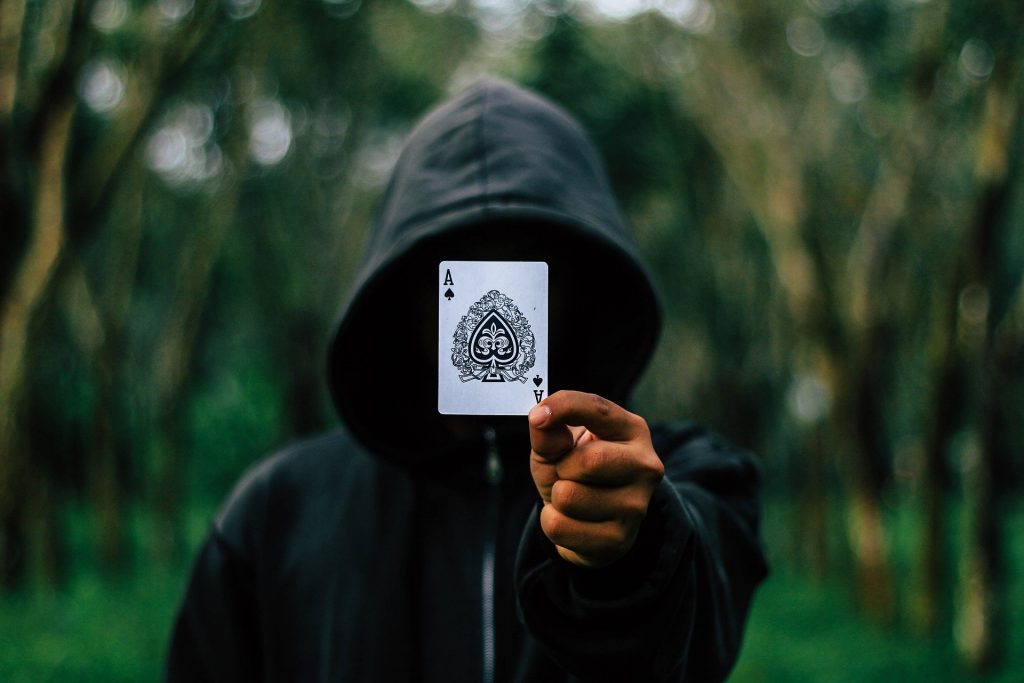 You can learn something from any lecture
A big part of the convention is the wide range of lectures that have been arranged. If you find yourself with some spare time, go and see an extra lecture – even if it is about an area of magic that you wouldn't usually focus on. There is always something you can learn from the masters of their craft.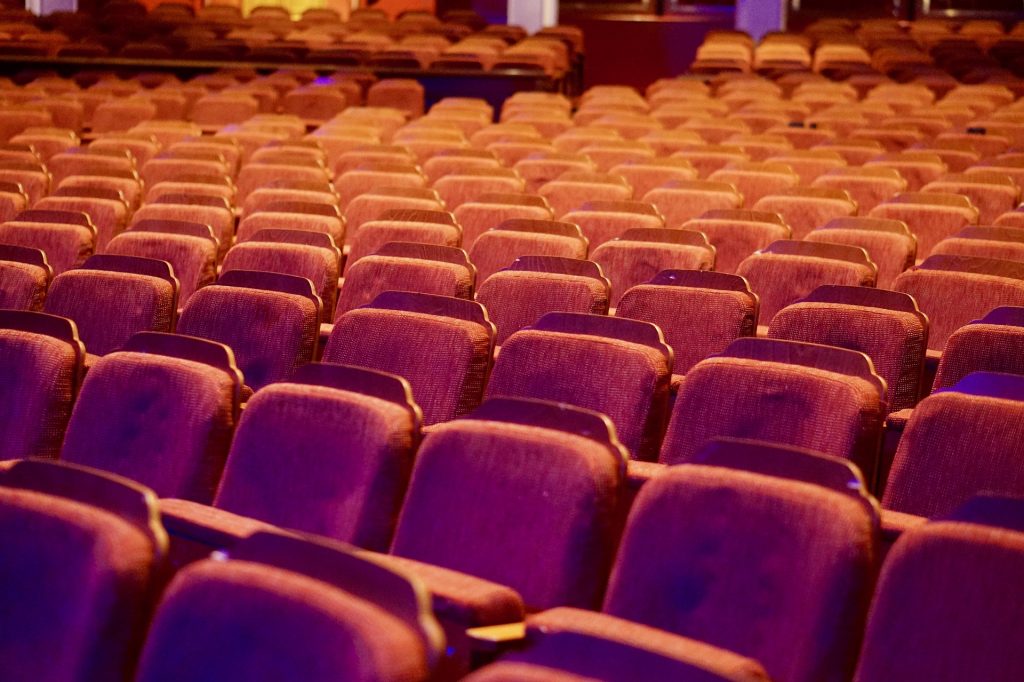 And whilst we are on the subject of lectures… please don't sit through a lecture riffling playing cards or messing about on your phone. It can be distracting for others!
Stuff to pack that you might not have thought about
No doubt you've already considered taking the usual things – clothes, wash kit, mobile phone, wallet, cash card etc. Here a a few items you might not have considered yet…
Pain Killers (for the morning after a night in the Ruskin)
Bottled Water (great for the hotel room)
Pot Noodles (again, a great addition to the hotel room when you realise you haven't eaten all day, and it is 3am)
Phone Power Bank (is your phone's battery really going to last all day?)
Hand Sanitizer
Throat Sweets & Mints
An Extra Pack of Cards
Quality Toilet Roll (a must when travelling for our webmaster!)
Pen & Paper (for making notes at magic lectures, jotting down items you've seen in the dealers hall etc)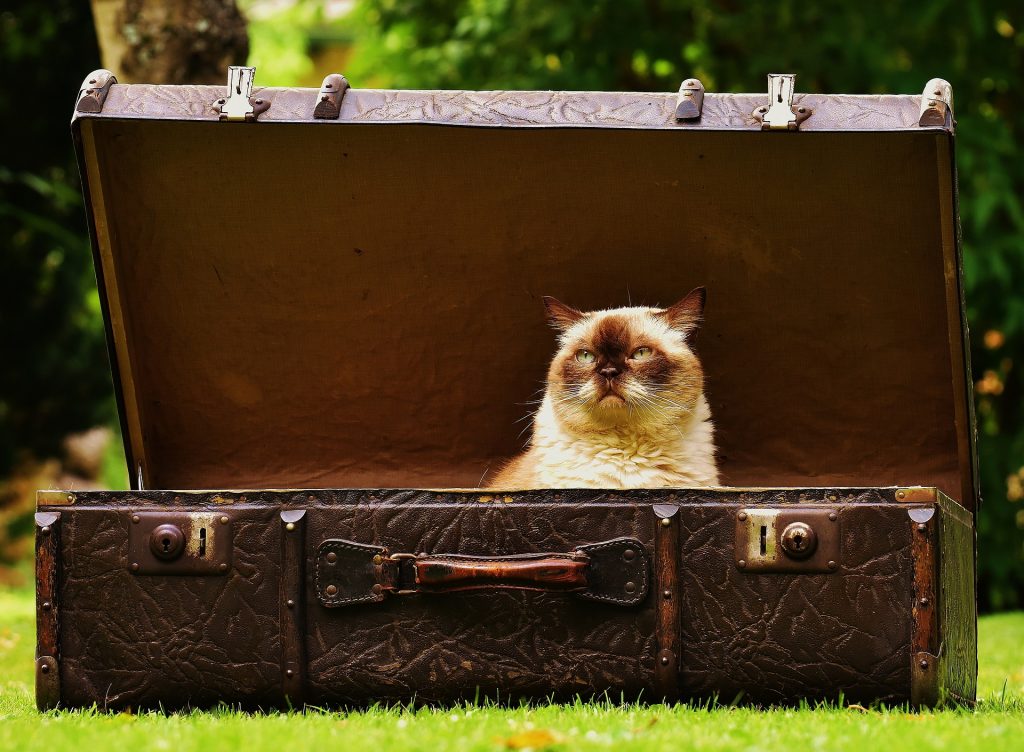 Enjoy The Magic of Blackpool
It is a long weekend, with lots going on… and if this is your first time going to Blackpool Magic Convention, you are going to love it!
Enjoy the magic!
And if you see a member of The Order of The Magi, say hello!
Useful Links
The Blackpool Magic Convention Website
The Blackpool Magic Convention Facebook Page