Children's Entertainment
Few professional magicians in the U.K. can deny that they have heard of "The Supreme Magic Company". It is doubtful there are more than a handful of those who grew up reading the company magazine "The Magigram" or carefully reading through the thousands of effects for sale in their extensive catalogues, that haven't heard of Edwin Hooper – founder of The Supreme Magic Company, and inventor of many tricks.
One of Edwin and Supreme's most iconic magical effects had to be "The Rainbow House". There couldn't have been many Children's Entertainers who didn't own, or long to own this fantastic "mini-illusion".
The Effect
For those who don't know the trick, whilst presentations would vary, the effect went along these lines. The performer would display a large model of a white house with black line details. A sort of 3D version of the illustrations found in colouring books.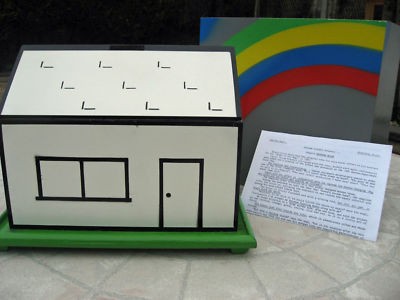 This would then be placed inside a square tube bearing a colourful rainbow motif. Then the magician would use his favourite colouring routine by-play. Perhaps using a number of coloured silks which when placed into a bag would magically turn white, or one of the various other colour effects sold by Supreme.
Eventually the tube would be lifted to reveal that the model house was now brightly painted!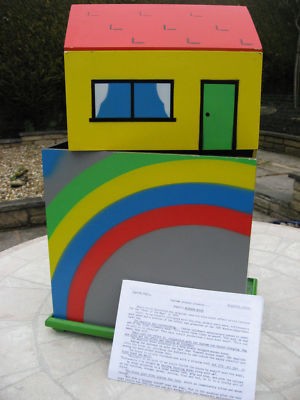 If this wasn't magical enough, it was then time to find out who lived in such a small house. On lifting the house, a live rabbit would be shown to have appeared!
All in all it was a fantastic effect, and a great show closer for many magicians around the country. But why are we sharing this today?
It has come to light recently that Edwin Hooper first discussed his ideas for The Rainbow House at a magic lecture in Manchester for Order of The Magi in 1984, as mentioned in this website's text. I wonder if on that evening, 35 years ago, he (or any of the magicians who attended) had any idea how popular and iconic the trick would become?