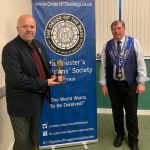 Tuesday 11th June 2019 saw a group of Manchester Magicians gather at The Irish World Heritage Centre to compete against each other to find out who was to be crowned the best Close Up Magician of the year in Manchester.
Unlike the infamous wizarding Battle of Hogwarts, there were no injuries sustained, and we are pleased to confirm that everyone attending behaved with decorum, and thoroughly enjoyed themselves!
The evening was slightly quieter than usual, due to personal reasons among members, and the fact that David Blaine had inconsiderately decided to perform his show at the Manchester Apollo, just a couple of miles away, on the same evening. However, we must commend our President David Owen for choosing to join us at The Order of The Magi, instead of taking advantage of the complimentary tickets offered to him to see Mr. Blaine's show. We doubt that was an easy decision!
We'll not bore you with a list of competitors and their routines, but we can reveal that amongst the offerings were a wide range of magic tricks using Lego, pyramids, poker chips, coins, lottery tickets, and even the "Fork of Death", as well as the obligatory packs of playing cards. The extremely varied choice of routines by our members is always a great source of wonder and enjoyment to all.
The standard of the evening's offering by all participants was extremely high, and our Entertainment Secretary reported that it was the closest run competition for many years, with only a small number of points separating all competitors.
The Order of The Magi Close Up Magician 2019
Congratulations to our newly appointed Life Member, Mike Sharples who was awarded the trophy for Best Close-Up Magic Performance 2019. A thoroughly enjoyable and entertaining 15 minutes of trickery, and an award well deserved.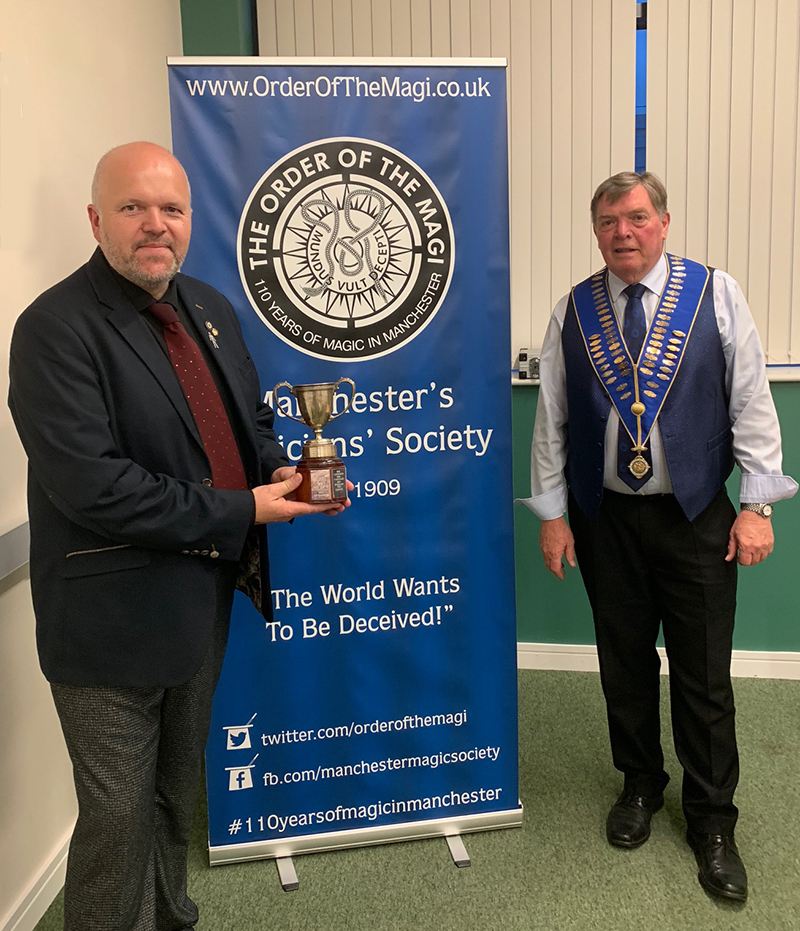 The Sly Smith Trophy for Best Card Trick
John "Sly" Smith was unable to attend this year's Close Up Competition, so the unenviable task of deciding who was to be awarded the trophy for the best card trick of the evening fell upon one of the visiting magicians in the audience. After some deliberation, it was awarded to Adrian Sullivan for his very spooky routine using the hand of an Egyptian Pharaoh to locate a chosen playing card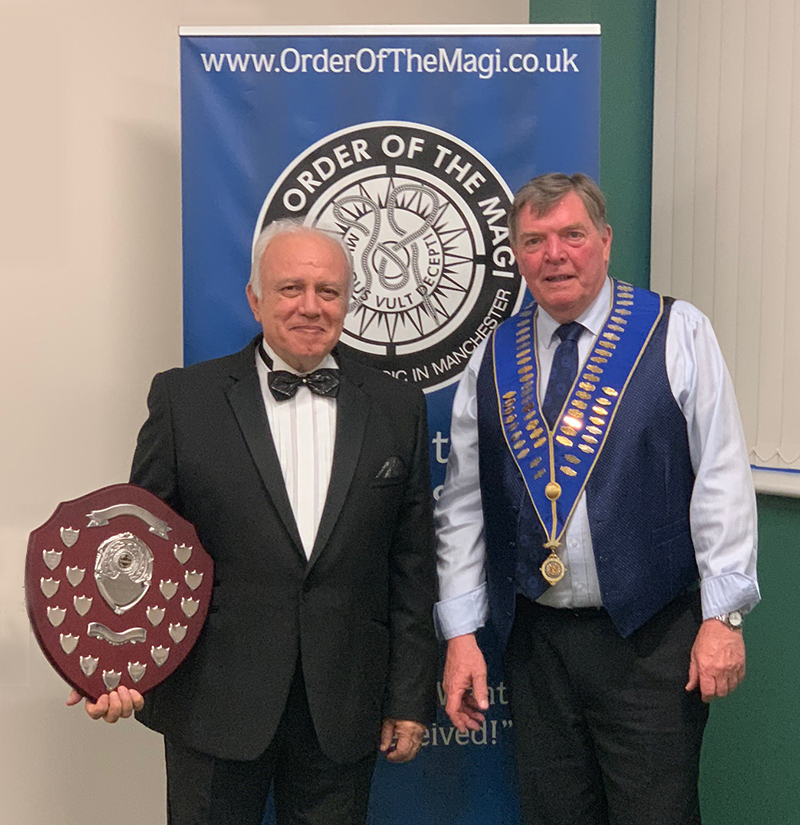 Congratulations to both Mike and Adrian on their awards.
We would also like to extend our gratitude to all the participants in the competition, members and non-members of The Order of The Magi who turned out to support our performers, and finally, and most importantly to the evening's Judges.