The IBM British Ring President goes to The Order of The Magi Christmas Party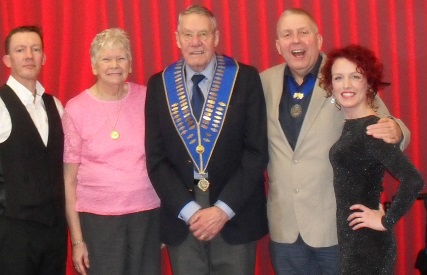 After a gruesome journey of roadworks and long delays on the motorway we arrived at the Irish World Heritage Centre in Manchester. This palatial venue with panoramic views over the city was the ideal location for a party.
As we arrived midst a general knowledge quiz which appeared to be very popular with the 60 or so guests present, we were formally introduced to President Alan Johnston who made us very welcome and was charming throughout the evening. Being in Manchester the meal was Lancashire hotpot which was delicious with good helpings all round. After this British Ring President Clive Moore drew the raffle in a humorous way.
Next, the cabaret, a delightful young couple Jez Mansfield and Emma, his started with a silent magical janitor act featuring the empty box routine which then produced Emma. After this Jez did some nice patter card work in a light hearted manner. The act was rounded off by the singing talents of Emma sat at the piano, with many songs she had written herself.
Next Geoff Newton introduced Bunny Holly and the Cricket Bats, a comedy stint featuring Mark Sharples dressed as a giant Rabbit.
The whole evening was a great success, very friendly and well organised Mike Sharples and Geoff Newton had done an excellent job throughout the whole evening hosting and compèring the event.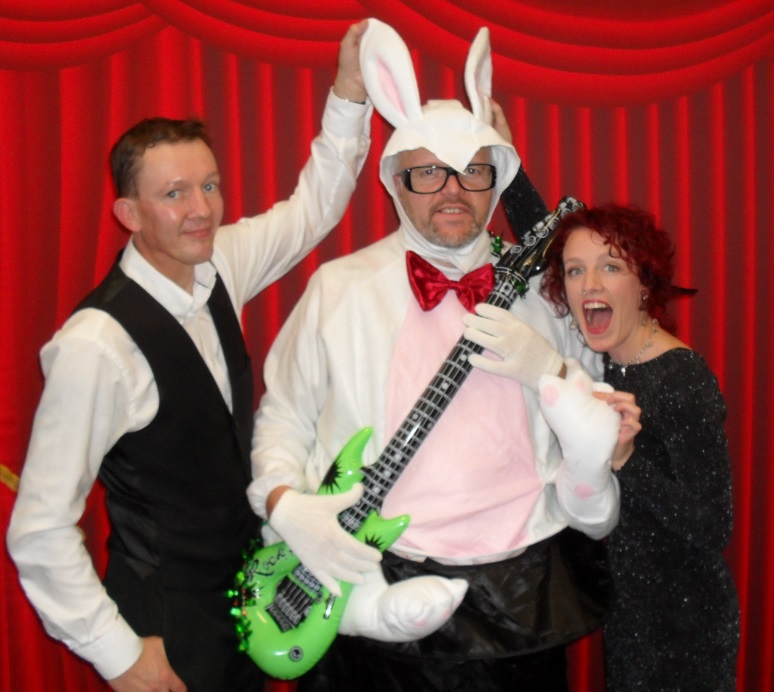 Jean Ellison